You can get pretty cases for your meter and skins for you pump but what about those ugly Test Strip Containers? Let me show you how to take your Test Strip Containers to the next level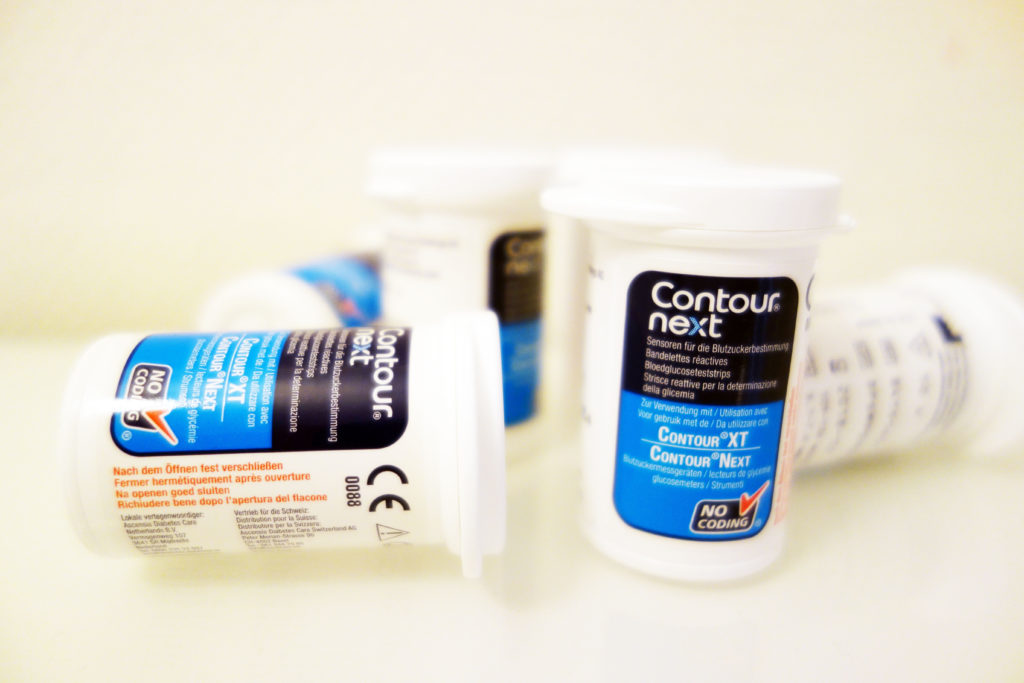 If you're anything like me you love colorful, pretty things. When thinking about diabetes, colorful isn't the first word to come to my mind. There are many companies out there that provide you with cute stuff for your meters, bags and other apparel. I'm actually working on some posts for those.
But what about the Test Strip Containers? We use them daily and they are ugly and boring. I know they have vital information on them, for example the expiration date. But has anyone ever had a bottle of test strips that actually went bad? I don't think so. If you really want to have that information you can just keep the box they come in.
How to beautify your test strip containers
To take your Test Strip Containers from boring to thrilling you only need one thing: Washi-Tape. If for some miracle reason you don't know what Washi-Tape is: it's a really thin decorative adhesive tape that comes in all the colors of the rainbow.
You can get Washi-Tape at every craft store or stores like Target. If you like to get really fancy, there are some sellers on etsy that offer the most beautiful tapes I've ever seen. My personal fav on etsy is SimplyGildedCo.
So here is a simple step by step instruction
Remove the label from the container. With my Containers this is really easy, no residue left behind.

Take your washi and align it at the top. Wrap it around and cut it.

Get creative! The possibilities are endless. You can take slim or wide tape or combine the two.

See, easy as 1,2,3. It only takes a few minutes but for me it's worth it. I love looking at my pretty little containers. Plus it's a good excuse to buy every pretty tape that I come across 😉
Usually I make around 6 containers at a time. Each container gets used until the tape starts to come off. If I run out of Test Strips before the tape comes off, I take some test strips from an "unwashied" container and refill mine.
If you do decide to do this with your containers send me a picture or tag me on Instagram @glitterandtypeone. I'd love to see your creations.