I eat the same thing for breakfast almost every day of  the week and one part of it is low carb scones. They are so good that I wanted to share the recipe with you.
For as long as I can remember I was never the person to wake up and eat a breakfast straight away. As I got older I developed the habit to grab something on my way to university/work and most of the time it was loaded with carbs. Trying to bolus accordingly failed most of the time. About 2 years ago I discovered these low carb scones and I've been hooked ever since. I've adapted them a bit and they are even better now if I say so myself 😀
So let's get into it
Low Carb Scones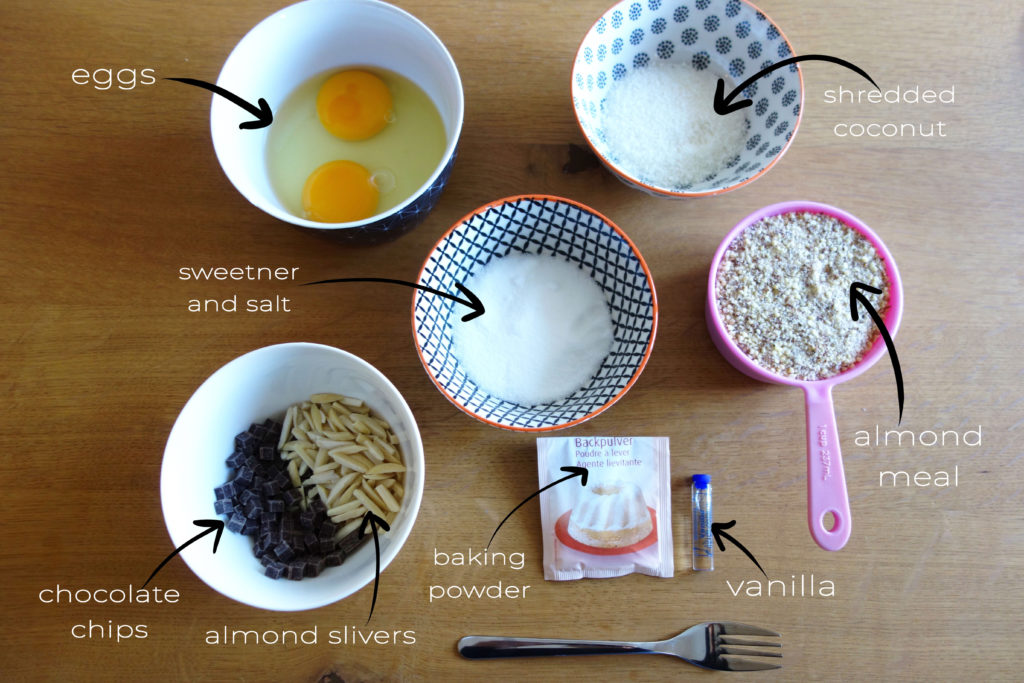 You'll need:
1 cup almond meal
¼ cup sweetener of choice (I use this one)
2 tablespoons shredded coconut
2 teaspoons baking powder
pinch of salt
2 eggs
2ml vanilla

¼ cup chocolate chips

¼ cup almond slivers
Instructions
Preheat oven to 190 degrees celsius.
In a medium bowl, mix all the dry ingredients.
Crack the eggs, add the vanilla and beat together.
Add the eggs with vanilla to the medium bowl with the dry ingredients, stir until everything is mixed.
Add in chocolate chips and almond slivers, stir again until everything is combined.
Place parchment paper on baking sheet. Take a tablespoon and place dough on the paper, I usually do 6 scones.
Bake for 15-20 minutes or until golden brown.
After they are cooled down: put a piece of paper towel on the bottom of your plastic container, place the scones on top, put the lid on and store in the fridge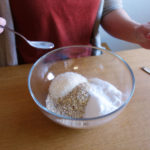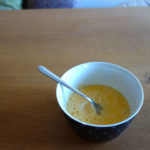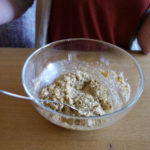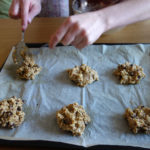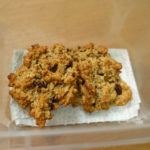 Depending on which chocolate chips you put in them they'll have more or less carbs. Mine are around 4-5g carbs each. Sometimes I substitute the chocolate chips with dried cranberries, those add a nice sweetness as well.
I'll grab two scones and a banana before work and eat them as soon as I get there. I bolus for 15g of carbs total and that seems to work just fine for me. Please keep in mind that I'm a kindergarten teacher and am pretty much on my feet and walking around the whole morning so that plays into my carb count. With the banana, two scones would come to 20-25g of carbs but if I bolus that much I'll go low.
Let me know if you try these low carb scones or if you have other ideas what to add instead of the chocolate chips or dried cranberries
If you want more low carb recipes check out this easy snack: