I only know what's it like to travel with diabetes but what if you are the travel companion of a diabetic? Is it different? I asked my best friend to answer some questions and maybe help ease the mind of people who accompany diabetics.
I showed you how to pack with diabetes  and how to navigate the airport as smoothly as possible in my little "Diabetic on Tour" series. But what is it like to be the travel companion of a diabetic? Do they prepare differently when they travel with a diabetic? Are they worried?
Meet my best friend since kindergarten: Kerry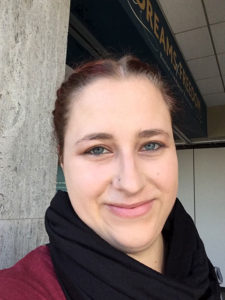 She has been on many trips with me and we even have a new one in the pipeline. I wrote down some question for here and I have to say I was really curious to see her answers. I added some of my commentary (green).
A travel companions perspective
How long have we known eachother?
A really long time, before Kindergarten started (more than 20 years)
Where did we travel to together?
New York, Greece, Chicago and Boston
 on our Road-trip from Chicago to Boston we visited the Niagara Falls and got to wear these cute ponchos 😀
What's the difference when traveling with me versus traveling with anyone else?
I read all the travel terms and conditions and informed myself about flying regulations (because of the liquids). You call the shots when it comes to taking breaks or eating. I also get hangry really easily so that is a good choice
Do you prepare yourself differently when you travel with me?
Yes. I carry glucose and something to eat in every bag.
Do you know what to do in a emergency (i.e Hypo)?
Give you glucose or something to drink with lots of sugar. I'd give you Ice-Tea. I'm sure my delirious self would appreciate that, I love Ice-Tea 🙂
Where there situations during our travels where you were scared because of my diabetes?
When your pump malfunctioned on our first morning in Chicago. I thought about what to do if you can't get it to work again. Like calling medtronic to get a new pump or taking you to the hospital. Side note: I woke up on the first morning in Chicago and nothing was working. Pump screen was black and didn't respond to me pushing any buttons. Panicked for a second, took out the battery (it was a new one, in there for 2 days) and replaced it with a new one. Thank god, for the both of us, it worked again after that and my sugar was somewhat in range.
Did I prepare you for our travels together?
Yes and No. You showed me how to tape down your cgm and where you stored your supplies in your bag. We've known each other for a long time and after your diagnosis I always asked you about everything. So there are a lot of things that I know by now. That is true, I don't think anyone in my close environment knows as much about Diabetes as Kerry does.
When traveling together how do you experience me? Am I different that at home?
You're very on edge. I can 100% confirm that, at least until we get to our destination. You also double check if you gave yourself the right amount of insulin and test your sugar more often which I like.
What's your number one tip for someone who travels with a diabetic?
Always have glucose on hand and don't let yourself get crazy. The Diabetic is skittish enough for the both of you. haha..Love that
Inform yourself about diabetes and what it entails before you travel together so you know what to do if there every is a dangerous situation.

If you hear cgm or pump alarms in the middle of the night and the person you travel with is still fast asleep: wake them up. They might not hear their alarms. I wonder why you give that advice ;)…I'm a deep sleeper and she heard the alarms in Boston before I did. 

Try to support your travel partner as best as you can even if it means being their personal cheerleader at some times
Naturally every person (hence every travel companion) is different but it was really eye-opening for me to read her perspective. So a huge thank you to Kerry for being my travel companion and for answering all those questions. Can't wait for our next adventure together.
If you've missed the previous posts in the "Diabetic on Tour" series check them out here:
Diabetic on Tour – Packing with diabetes